Apollo 11: The Untold Story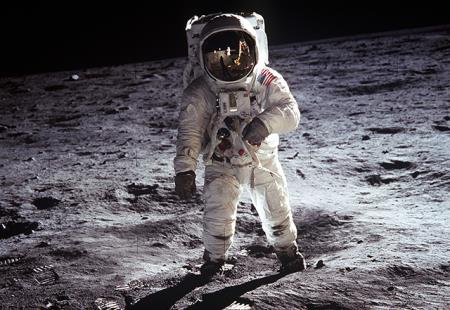 Apollo 11 was hailed as a triumph of American technology, but behind the jubilation a very different story has emerged- the untold account of how close the mission came to disaster.
SYNOPSIS
Everybody thinks they know about Apollo 11: Neil Armstrong's 'One small step for man', the Stars and Stripes planted firmly in the moon rock, the triumphant return to earth. Yet few realise how complicated the mission was, and how close it came to ending in disaster. Now, drawing on the first-hand testimony of astronaut Buzz Aldrin, Flight Director Gene Kranz and many other key figures involved in the moon landing, this documentary special presents 'Apollo 11: The Untold Story'. We reveal what really happened on the most celebrated space mission of all time: the primitive technology that NASA used to land a man on the moon, the computer alarms that almost led the mission to be aborted, secret memos buried by NASA officials identifying dangerous design faults and the UFOs seen by the astronauts, something NASA has kept quiet about for over 30 years. We discover how a simple household object saved the mission from disaster and hear President Nixon's 'Moon Disaster Speech' that was prepared by White House officials in the event of tragedy.
DURATION
1 x 50 mins
GENRE
History / Current Affairs, Science, Special
SCREENERS
Please login/register to view screeners for this title.
Stills