Mission Galapagos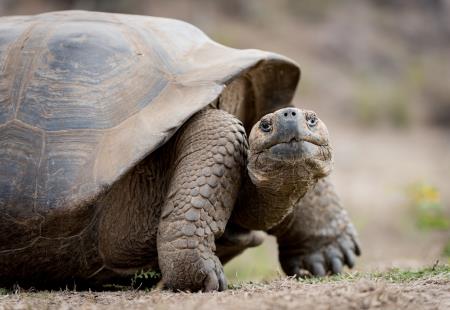 Join an expert team on a once in a lifetime mission of discovery across the magical Galapagos Islands
SYNOPSIS
Join an expert team of international scientists as they embark on a once in a lifetime mission of discovery across the magical Galapagos Islands. Using a cutting-edge research and exploration vessel, this series retraces the footsteps of Charles Darwin and offers a captivating new look at one of the most important natural wonders on Earth.

Evolution has proceeded at an extraordinary pace in the Galapagos. But these islands are now under threat as our climate changes faster than ever before. For six weeks, the dedicated team will travel 1000 km around the archipelago, traversing volcanic caves and diving to the depths of the ocean, to carry out important research that will help protect these islands and their inhabitants. The discoveries they make will inform research for decades to come and will help unlock not just the secrets of these extraordinary islands and their unique wildlife, but our entire planet.

Two versions are available for this title- a three-part series presented by Liz Bonnin and a three-part presenter-less series.

Episode titles: Cauldron of Life, Secrets of the Deep, and Future Frontiers.

DURATION
Presenter-led: 3 x 60 mins
Presenter-less: 3 x 50 mins
GENRE
Science, Nature, Series, New
SCREENERS
Please login/register to view screeners for this title.
Stills