Mystery Of The Three Kings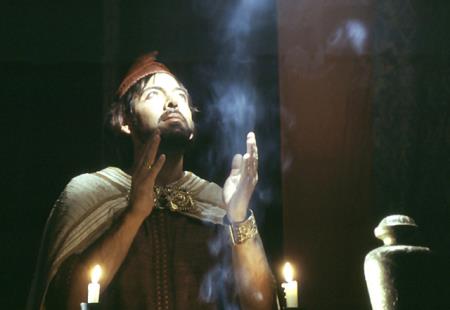 Unearth the surprising truth behind the legend of the Three Wise Men and their fabled journey to Bethlehem.
SYNOPSIS
The journey of the Three Kings to Bethlehem is a story filled with riddles: a tale that is far more mysterious than first meets the eye. This documentary special is a magical search for the truth behind the myth.

Using evocative dramatizations, state-of-the-art CGI and the expertise of biblical scholars the programme delves deep into the legend of the Three Kings to reveal astonishing discoveries. We trace the evolution of this magical story from a few simple words in Matthew's Gospel to the elaborate tales of medieval scribes, glimpsing the vivid history of the kings in art and hearing the embellishment of the legend in song. In myth they were given names - Melchior, Balthasar and Gaspar, and in Spain and South America, such is their fame, children don't receive their presents from Santa Claus, but from the Three Kings themselves.

Travelling deep beneath the busy streets of Rome we find evidence that casts new light on the original story. Here, early Christians painted the very first images of the Kings, eighteen centuries ago. But some of the images show two or four kings, not three. Do we know this legend as well as we think we do?

DURATION
1 x 50 mins
GENRE
Religion, History / Current Affairs, Special
SCREENERS
Please login/register to view screeners for this title.
Stills