When Rome Ruled
aka Rome Unwrapped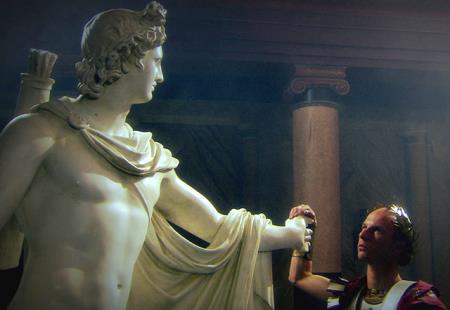 Using the latest evidence, this eight-part series provides a fresh take on the most iconic names and places of ancient Rome, revealing new insights into this forgotten world.
SYNOPSIS
Rome's history is being rewritten. New excavations are giving us groundbreaking insights into the events that defined the Empire and the personal stories of its people – not just emperors and the elite, but the working classes, engineers and common soldiers. Through their experiences, we are gaining a radically different perspective on Rome's history – leading experts to challenge the traditional view of the Empire. Now they can tell Rome's previously untold story, based on more, and broader, sources than ever before. The names and places are familiar – Caesar, Caligula, the Colosseum – but the interpretation is very different.

As we travel across the Empire's vast landmass, we meet the new generation of experts on the forefront of this archaeological revolution. With the help of 21st century technology, they are uncovering new data and reinterpreting ancient sources. From the makers of the high-rating series 'Egypt Unwrapped', this series uncovers a fresh, darker Rome that is disarmingly modern. Through unique access to new excavations integrated with innovative use of CGI and stylish dramatisation, this is 'When Rome Ruled'.

Episode titles: Ancient Superpower, Birth of Rome, Doomsday Pompeii, Killing Caesar, The Real Caligula, Rise of Christianity, Secrets of the Gladiators, and War Machine.
DURATION
8 x 50 mins
GENRE
Crime, Ancient Worlds, Series
SCREENERS
Please login/register to view screeners for this title.
Stills