Apollo 13: The Inside Story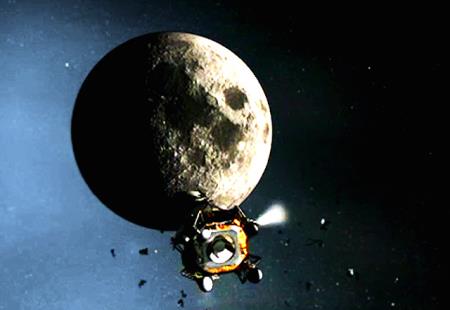 The two surviving astronauts speak openly for the first time about the failed Apollo 13 mission and the incredible story of their rescue.
SYNOPSIS
When a violent explosion tore through the fragile skin of the Apollo 13 spacecraft 200,000 miles from earth in April 1970, NASA mounted the most dramatic rescue mission in the history of human exploration. Based on the latest research, including previously unreleased NASA video and voice recordings, the real story of Apollo 13 emerges. For the first time, the astronauts of Apollo 13 and the men on the ground behind the mission, tell us their experience of the closest NASA ever came to losing a man in space, revealing just how close they came to disaster, the devastating extent of the damage, and the inside story of how human ingenuity overcame adversity. The Inside Story of Apollo 13 uncovers how a mission to the moon became a life or death effort to return the three astronauts safely home: it is the ultimate survival story, in which three people's lives hung by a thread, with oxygen running out, hundreds of thousands of miles out in space.
DURATION
1 x 50 mins
GENRE
History / Current Affairs, Science, Special
SCREENERS
Please login/register to view screeners for this title.
Stills