Attenborough: Behind the Lens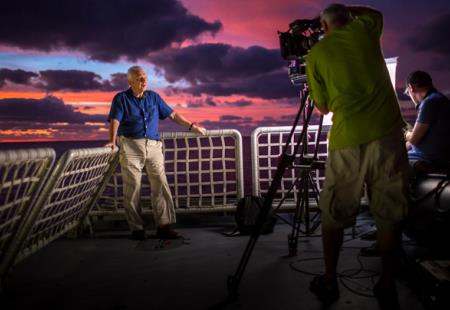 As David Attenborough reaches his 90th birthday, this surprising, intimate and charming film reveals an extraordinary and untold chapter of his career.
SYNOPSIS
As Attenborough celebrates his 90th birthday, this unique and charming film follows the most recent decade of an incredible career. In his early eighties, Attenborough turned his back on retirement to embark upon one of the most ambitious and prolific chapters of his career yet, making eleven extraordinary projects using pioneering technology such as 3D, 4K and VR.

With behind-the-scenes footage, new interviews, and extraordinary clips from some of his recent films, we discover a side to David that few have had the privilege of seeing. We see a deeply passionate man whose wit and humour draws teams together through the most challenging shoots, but whose imposing presence and legacy demands the very best from the crews around him.

This intimate film, shot over seven years, follows Attenborough on the road, from the islands of the Galapagos and the deserts of Morocco, to the jungles of Borneo, and captures an Attenborough you have never seen before.

DURATION
1 x 50 mins
GENRE
Science, Nature, Attenborough, Special, New
SCREENERS
Please login/register to view screeners for this title.
Stills