David Attenborough Meets President Obama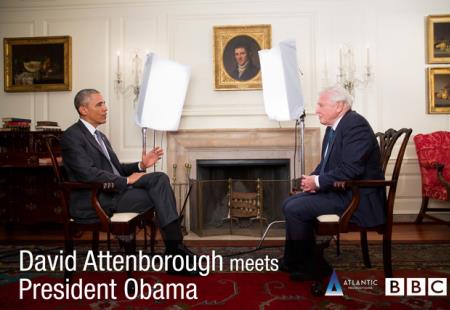 In this extraordinary television programme, President Barack Obama interviews Sir David Attenborough at the White House.
SYNOPSIS
In May 2015, an unprecedented meeting took place. Barak Obama, the President of the United States summoned Sir David Attenborough to the White House to discuss the state of the planet; the world's most powerful man interviewing the world's most recognisable and respected naturalist. What followed was a powerful and revealing discussion about each man's passion for the natural world, what factors are threatening it and how to save it.

DURATION
Versions: 1 x 35, 1 x 48 mins
GENRE
History / Current Affairs, Attenborough, Special
SCREENERS
Please login/register to view screeners for this title.
Stills