Galapagos 3D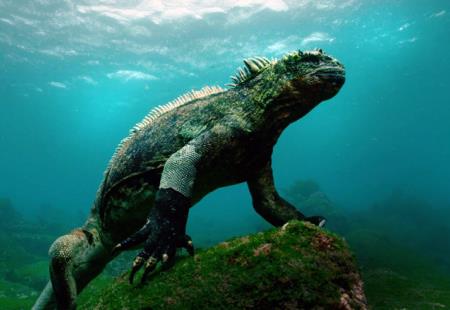 In the vastness of the Pacific Ocean, there is a paradise unlike any other. Amongst these enchanted volcanic islands, life has played out in isolation from the rest of the world. The result is a biological wonderland of magic and discovery.
SYNOPSIS
The story of Life on Earth is one of our greatest mysteries. How did such variety and wonder develop? Fortunately there is a place where this mystery has been unravelled. It's the site of the planet's greatest natural experiment – a living laboratory where life has played out in isolation from the rest of the world. That place is Galapagos. The result is the most remarkable collection of flora and fauna on the planet, set against the backdrop of a stunning yet brutal tropical paradise. In this groundbreaking 3D series Sir David Attenborough returns to Galapagos for the final time to ask the fundamental question: how and why did life prevail on here?

Over three epic hours he will be our guide for this greatest of natural stories. Shot on Red Epic cameras in glorious 5K detail, the series captures the beauty, diversity and strangeness of the Galapagos in a way never seen before, providing an immersive ringside perspective for viewers. This is a story of discovery, of survival against the odds, and of nature's ingenuity. The stage is at times barren, sometimes brutal but always beautiful. And the characters are mind-bogglingly weird, disarmingly tame and endlessly fascinating. Join Sir David for Galapagos 3D - the greatest show on Earth.

Episode titles: Origin, Adaptation, Evolution and Making Attenborough's Galapagos 3D.
DURATION
4 x 50 mins
GENRE
Theatrical, Science, Nature, Attenborough, Series, 3D
SCREENERS
Please login/register to view screeners for this title.
Stills