Herod: Behind The Myth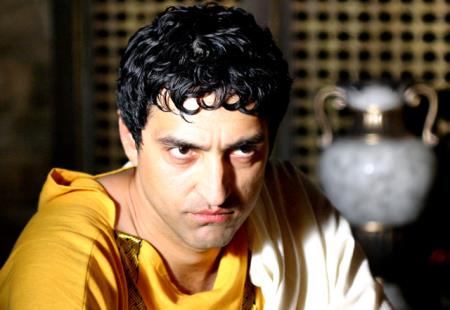 King Herod The Great was renowned as being an oppressive dictator, but now a team of international experts reveal another side of King Herod The Great; one that questions our understanding of this famous figure.
SYNOPSIS
A man charged by the Bible with ordering the slaughter of the infant Jesus; who executed thousands to wrest control of the holy city of Jerusalem; a man who even killed his own wife and had her preserved in honey. King Herod The Great is one of history's most famous tyrants, yet he is also celebrated as a visionary whose engineering feats include manmade mountains with cities buried within, the world's largest artificial harbour, and one of the largest wonders of the ancient world - the Temple of Jerusalem. A commoner driven by soaring ambition who rose to become king of the Jews, Herod manipulated the warring factions of the Roman Empire to become an ally of both Mark Antony and Octavian. Even after plunging into madness he still held power over the divided Holy Land.

From the award-winning Atlantic Productions, Herod: Behind the Myth brings together dramatisations, stunning CGI and the very latest historical and archaeological research from internationally renowned experts to create a compelling portrait of one of history's most famous, yet least understood, figures.

DURATION
1 x 50 mins
GENRE
Religion, Ancient Worlds, Special
SCREENERS
Please login/register to view screeners for this title.
Stills