Judi Dench's Wild Borneo Adventure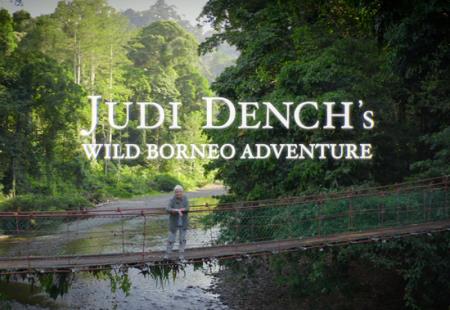 In the company of world leading scientists, Dame Judi Dench sets out on a wild adventure to Borneo to explore one of the oldest rainforests in the world and meet its enchanting animals.
SYNOPSIS
In this two part-series, Dame Judi Dench embarks on a wild adventure to Borneo, the world's third largest island, to explore one of the oldest and most spectacular rainforests in the world.

As a lifelong enthusiast for trees, Judi first delves deep into one of the few untouched rainforests remaining in South East Asia, boasting some of the most diverse wildlife on the planet. Each day offers close-up interactions with its animals: from the dung beetles that labour on the forest floor, to the orangutans swinging in the trees, and the crocodiles lurking in the rivers. With expert scientists to guide her, she brings to life this pristine world and reveals how essential the forest is to us all.

Yet with beauty comes fragility. Hidden beneath its breath-taking landscapes, dangers threaten to topple the forest's ecosystems. With signs of this destruction all around, Judi visits local groups who are taking steps to protect this irreplaceable resource, bringing a much needed sense of community and positivity to an otherwise uncertain future.
DURATION
2 x 52 mins
GENRE
Science, Nature, Series, New
SCREENERS
Please login/register to view screeners for this title.
Stills