Khubilai Khan's Lost Fleet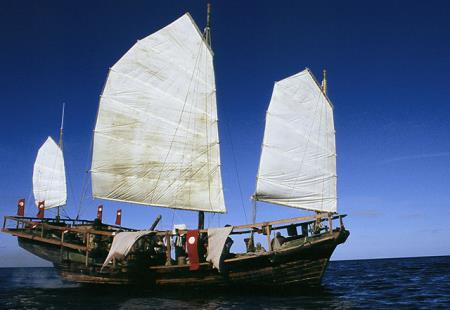 Dramatic discoveries on the sea-bed off the Japanese coast reveal the true story of the greatest naval disaster in history
SYNOPSIS
On one night in August 1281, 4400 ships and 140,000 men vanished off the face of the earth. The armada launched by Mongol Emperor Khubilai Khan to conquer Japan was the largest invasion force until D-Day. But for over 700 years, its fate has remained a mystery.

Now, in a sensational new discovery, marine archaeologist Kenzo Hayashida has found the lost fleet. This documentary special traces his quest to uncover the fleet, and sheds new light on the largest naval disaster of all time. Interviews with world-leading experts such as Professor Morris Rossabi of Columbia University and extreme weather specialist Julian Heming offer fresh insights into the tragedy, while the latest forensic science explores a treasure-trove of ancient artefacts, and the skeletal remains of Mongol warriors. Thousands of ship-timbers are pieced together, and based on this research computerised visual effects reconstruct what the immense Mongol fleet looked like. Against this back-drop, the legend of a terrible storm and an empire's fatal collapse unfold in a documentary that puts to rest the mystery of Khubilai Khan's Lost Fleet.

DURATION
1 x 50 mins
GENRE
History / Current Affairs, Science, Special
SCREENERS
Please login/register to view screeners for this title.
Stills