Star of Bethlehem: Behind the Myth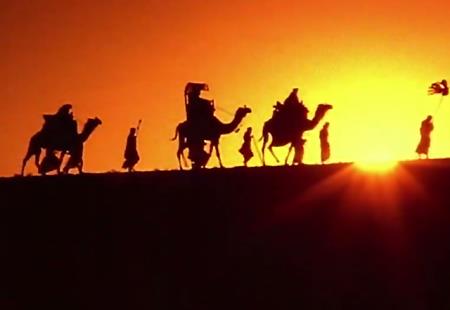 Based on the latest research, a new documentary reveals how modern science can offer explanations of a real astronomical phenomenon that led the wise men to Bethlehem.
SYNOPSIS
Two thousand years ago an incredible star shone over the Holy Land. For the wise men from the east, it was the signal they had been waiting for - it was time to embark on an epic journey to visit the newly born Messiah. But what exactly was the Star of Bethlehem? New technological developments may have finally unravelled the mystery behind the most famous astronomical story in history.

With new insights into the night skies at the time of Christ's birth, experts are challenging the traditional image of the Star as a comet and putting forward alternative theories. Astronomers are uncovering new evidence to support the view that the story of the Star of Bethlehem was based upon a real event - a triple conjunction of planets, an occultation of Jupiter and Saturn or even a supernova.

Drawing on evidence from as far afield as Rome, Prague, Babylon, Persia and even China, the film looks at clues in Biblical texts, ancient artefacts and uses state of the art CGI and the latest computer imaging techniques to reassess the date of Jesus' birth, investigate the identity of the wise men, and shed new light upon the story of The Star of Bethlehem.


DURATION
1 x 50 mins
GENRE
Religion, History / Current Affairs, Science, Special
SCREENERS
Please login/register to view screeners for this title.
Stills