Time Scanners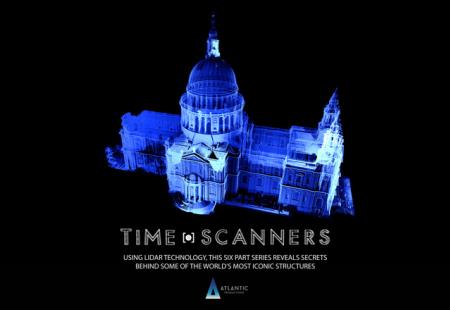 Using state of the art laser scanning technology, this six-part series uncovers the engineering mysteries of iconic structures from around the world.
SYNOPSIS
TIME SCANNERS is a ground breaking new series which uses state of the art laser technology, and a team led by one of the world's top engineers, to uncover the engineering mysteries of the ancient world's most iconic structures for the very first time.

This brand new laser technology and software reveals the world's most iconic sites in a way never before seen, producing results that surprise even the experts.

The technology solves a host of new mysteries including: the pinpointing of the exact position of the Kings Burial Chamber inside the Great Pyramid of Giza, discovering how the Incas managed to build a their city on a mountain top, uncovering hidden temple structures underneath Petra's sands, turning back time to show exactly where a WWII bomb exploded inside St Pauls Cathedral, revealing a completely new theory on how the Colosseum's roof actually worked, and illuminating the secrets behind the construction of Jerusalem's Temple Mount.

The series combines the expert knowledge of one of the world's foremost structural engineers Steve Burrows, WSP, the brains behind the Birds Nest Stadium in Beijing, together joined by a team of pioneering laser scanning researchers from the Centre for Advanced Spatial Technologies to unlock the secrets of the world's greatest engineering achievements

Episode titles: Jerusalem, Petra, Machu Picchu, The Colosseum, St Paul's Cathedral, and The Egyptian Pyramids.

DURATION
6 x 50 mins
GENRE
Ancient Worlds, History / Current Affairs, Science, Series
SCREENERS
Please login/register to view screeners for this title.
Stills