Undercover in the Jungle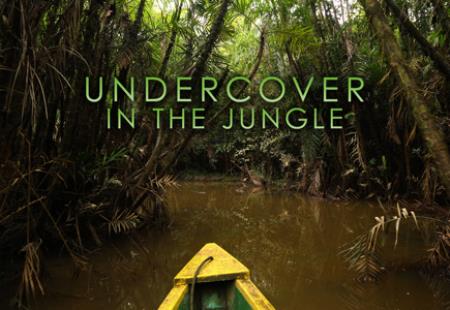 Use remotely operated cameras, a team of naturalists and wildlife filmmakers record the secret lives of wildlife deep within the Amazon rainforest.
SYNOPSIS
This ambitious new natural history format follows a team of naturalists and wildlife filmmakers on a unique expedition into the most biodiverse region of the Amazon rainforest. Their mission is to use a network of remotely operated cameras and mini-cams to capture the intimate lives of the wildlife in whole new way.

Their rig of cameras extends across all levels of the rainforest, from down on its dark forest floor right up to its towering tangled canopy. By filming 24/7, day and night, the filmmakers capture the lives of remarkable creatures and discover the incredible tricks that these animals use to survive in this extreme jungle. From agile pygmy marmosets and boisterous howler monkeys, to solitary pumas and mesmerising leaf-cutter ants, they meet a whole host of animal characters who have carved out a home in this incredible tropical world.

Following the camera crew's expedition over a month in the Amazon, the show combines stunning natural history footage, the latest camera technology and immersive observational documentary, to uncover the wild secrets of the rainforest like never before.
DURATION
1 x 52 mins
GENRE
Nature, Special, New
SCREENERS
Please login/register to view screeners for this title.
Stills