Who Killed Julius Caesar?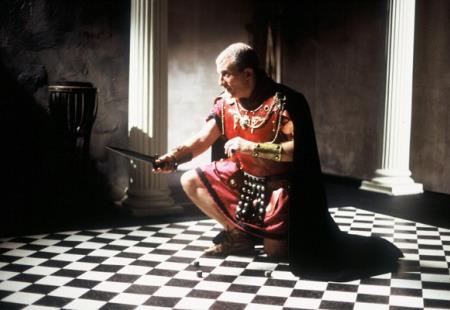 Top investigators uncover what really lay behind ancient history's most famous crime- the assassination of Julius Caesar.
SYNOPSIS
On the Ides - 15th - of March, 44BC, Julius Caesar - Dictator of Rome and perhaps the greatest general of all time - was assassinated by a conspiracy apparently led by Cassius and Brutus. The case has been closed for over 2,000 years.

Now a top Italian investigator has made it his mission to re-examine the facts behind the death.

From the makers of the acclaimed Who Killed Tutankhamun? this film follows Investigator Luciano Garofano as he uses 21st century techniques to re-examine this ancient crime. He visits the original locations in Rome, reconstructs the crime scene with cutting edge CGI, recreates history's first recorded autopsy and conducts experimental simulations of the murder. After consulting world authorities - historians, a pathologist and a forensic psychiatrist, Garofano reaches a conclusion which will change the perception of Julius Caesar for ever.

DURATION
1 x 50 mins
GENRE
Crime, Ancient Worlds, Special
SCREENERS
Please login/register to view screeners for this title.
Stills